Finding the First Class Lounge at Amsterdam Centraal Station
So you've booked your First Class train ticket, dropped of your rental car at Amsterdam Centraal Station and you've arrived early. How are you going to kill some time? Did you know there is a free First Class lounge available with some attractive benefits where you can relax in quiet surroundings?
Yes its true. If you hold a 1st Class ticket with participating rail companies, you're allowed free access to a private lounge within the station. This is great as Amsterdam Centraal can become really busy during the summer months, especially with all the tourists crowding the popular station. Some people never know it exists so we're going to show you how to find it, and what benefits you'll be entitled to.
How to find the First Class Lounge
Within the station, head up the escalator to Platform 2 where the international trains depart. Walk to the northwest side of the platform towards 2a and an overhead sign with a lounge sign (see photos). The lounge is marked "NS International Lounge - Regus Express".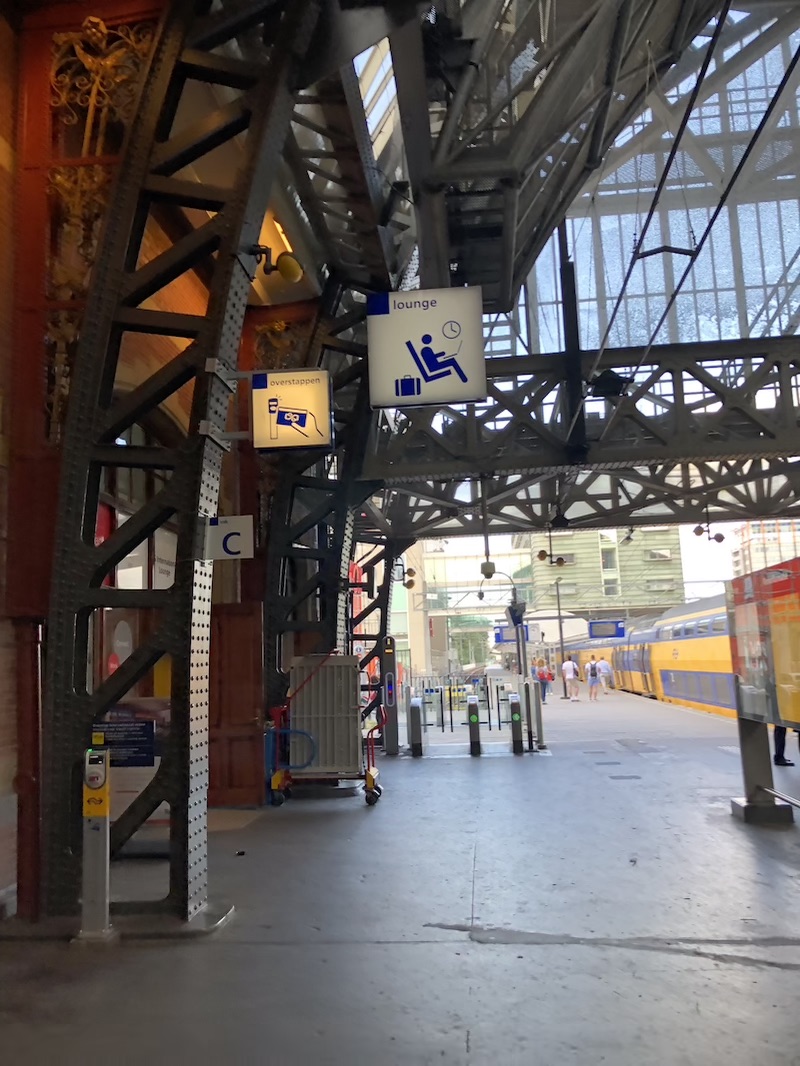 Upon entering the little lounge you'll find a friendly receptionist who will verify your 1st Class ticket and offer you a coffee! How can you resist?!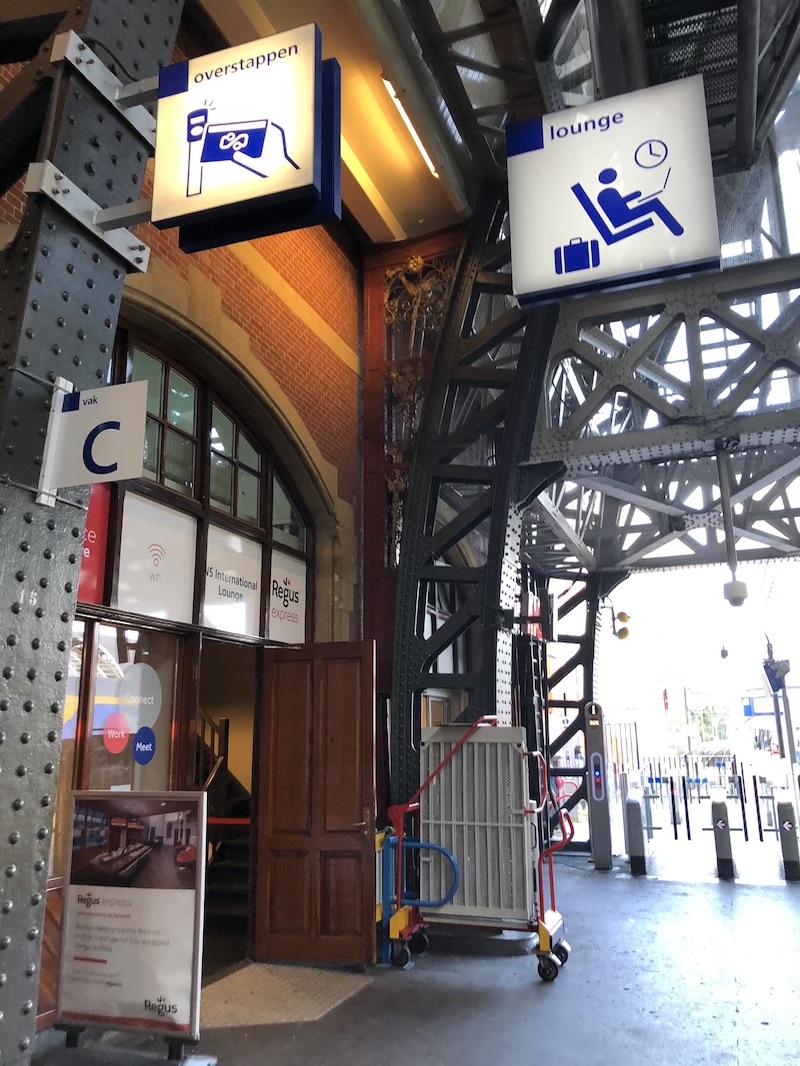 What you'll find in the Lounge
The First Class lounge is complete with "Think Pods" where you'll be able to pull out your laptop or talk on the phone in a private little pod.
You'll also be able to relax in large sofas and watch some TV on the big screen. You can help yourself to the free coffee making facility, tea, beer, soft drinks, and juices. I believe you're only entitled to one drink per person. Power outlets are also available for charging your laptop or mobile phone.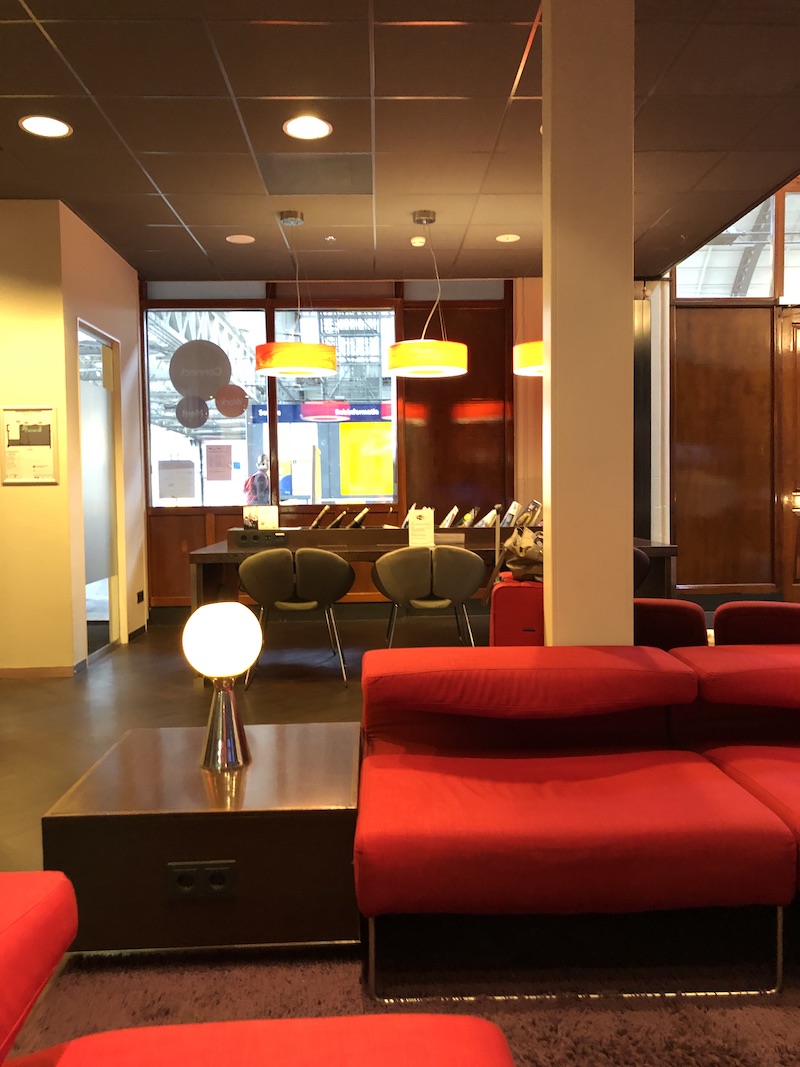 There is also bathroom facilities and a large flat screen TV with train schedule.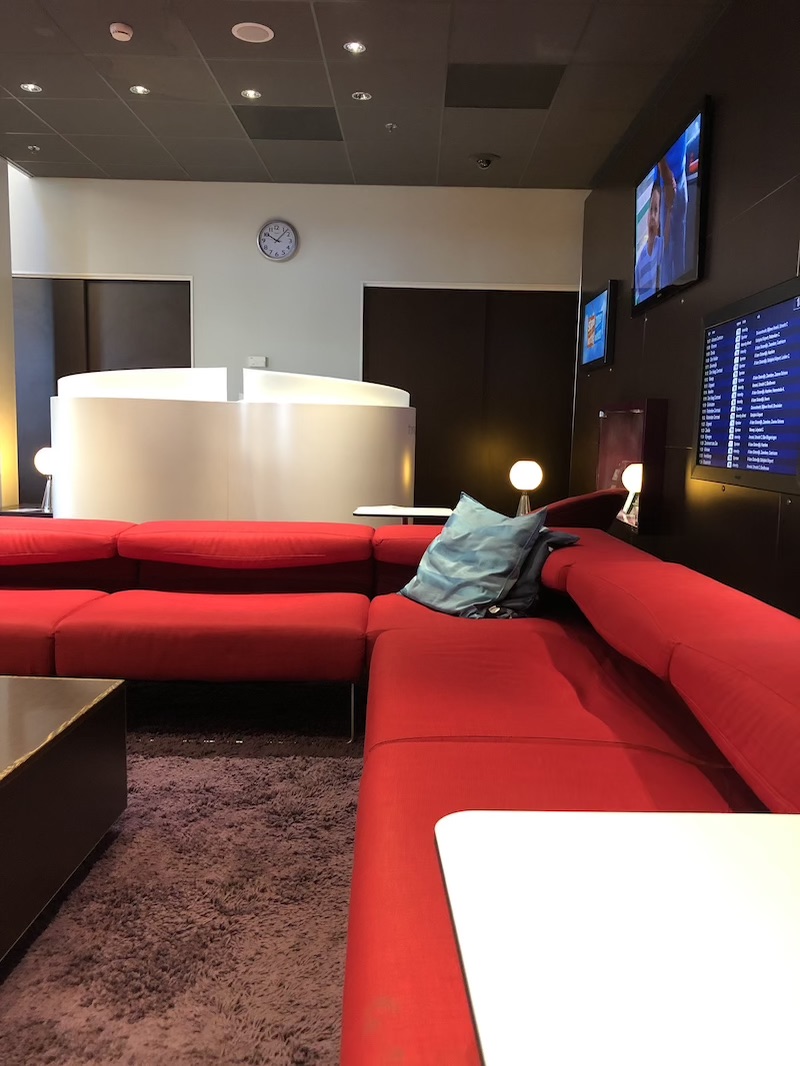 Who is allowed access?
We were travelling on a DB Train (IC) to Berlin, however you can use the lounge if you hold one of the following tickets or cards and it is valid on the day of travel.
1st class international ticket (incl. Interrail 1st class)
ThalystheCard Gold, Platinum and Platinum+
ThalysTheCard Silver combined with 1st class ticket
DB BahnBonus comfort card
SNCF Grand Voyageur Le Club
SNCF T card
Eurostar Carte Blanche
Österreich card
SBB General-Abonnement
If you're not in possession of one of the above, you can use the lounge for a fee of € 6 per hour / € 12 per day.
Now that you know this little secret you can relax and begin your journey in the comfort of a private lounge with a little touch of luxury!
Search for Vehicles >>