Cheap Car Rental
We're Crazy about Cars!
Crazy Car Hire compares car hire prices from over 1200 Rental Car Companies Worldwide! Rent a Car in 175 Countries covering 25,000 Locations in 29 Languages. With this in mind, you can sit back do a simple search, and know that your being presented with he best deals on Car Rentals Worldwide
Car Hire @ Crazy Prices
Browse our Last Minute discounts, and Deals on Cheap Airport Car Rental
throughout the world. We have hooked up with some of the leading
companies including Avis, Budget, Thrifty, Europcar, Alamo, Enterprise & National Car Hire to
offer cheap discounted rates from most Airports ever
seen in the USA, UK, Australia, New Zealand and South Africa.
We might be Crazy but we're smart
Whether your picking up a car at an Airport or a City
location, please compare our rates and book with us for discount car
rental in less than 2 minutes. We have the cheapest prices
in most cities, such as Las Vegas, Los Angeles, London, Barcelona, Rome, Paris, Sydney, Melbourne, Auckland, Christchurch, Cape Town, Johannesburg and almost everywhere in between.
Crazy by Name, Reliable by Nature
We might be Crazy, but we're a reliable source for Car Rental Deals throughout the World. We are open 24 hours a day, 7 days a week to look after you...OUR customer.

We take Security seriously using Trustwave and Verisign encryption. You can rest assured your Car Rental booking is secure


Today's Hot Deals
Per day rates are based on a 14 day rental. This offer is subject to availability.
Trending Rental Cars
| Vehicle | | Average Price per day |
| --- | --- | --- |
| Kia Rio or similar | | USD 32.74 |
| Toyota Corolla or similar | | USD 42.63 |
| Ford Focus or similar | | USD 39.52 |
| Chevrolet Spark or similar | | USD 45.9 |
Popular Destinations
Miami Airport

- What do you think of when you hear the word Miami? Beach, sun, golf, tennis? Book a car at Miami Airport and start your Florida Vacation.

Orlando Airport

- Orlando Disney World and Universal are all within reach from Orlando Airport.

Atlanta Airport

- Atlanta is the most populous city in Georgia. Rent a car in Atlanta to start your journey, vacation or business trip.

San Francisco Central (california)

- Ever wanted to drive across the Golden Gate Bridge? This is your chance! A rental car from Crazy Car Hire will kickstart your US Holiday. Choose from a large range of vehicles in stock from some of the big names like Avis, and Alamo. All within Budget!

Las Vegas Strip

- The Worlds Playground. Las Vegas USA. What more do we need to say? Driving in Las Vegas is easy with a rental.

Las Vegas Airport

- Rent a car in Las Vegas as soon as you arrive at the Airport! Car Hire USA..ok!

Los Angeles Airport

- Arriving at LAX Airport and need a car? Mustang or Hybrid? Take your pick from our huge selection of Cars in Los Angeles

Los Angeles

- Its the only way to travel in Los Angeles! Get stuck in a LA traffic jam...like a local! USA....U.S.A
Rental Companies
Avis Car Hire
Avis Car Hire has long been one of the most popular car rental companies in the world. Travellers will be well aware of the Avis brand which have car rental desks at most airports in and around the world including the USA, India, Australia and New Zealand. The Avis customer service is second to none af cars are usuallnd its fleet oy the most popular brands and mostly under 2 years old. Avis Car Hire is a premium car hire brand which you can trust.
Budget Rent a Car
Budget Rent a car is another premium car rental brand with car hire desks in most airports around the world. Founded in 1958 in Los Angeles as a USA Car Hire company, they targeted customers by undercutting established airport based car rental companies to provide Cheap Car Hire. Now based in Chicago, Illinois Budget's cars are nearly always brand new or a few months old. Budget always has competitive rates for car hire and Crazy Car Hire are a big supplier of Budget Rent a cars.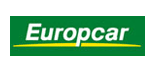 Europcar
Europcar originated in Paris, France in 1949. Today, Europcar has a fleet of over 200,000 cars. Europcar is popular in Europe (clearly), Ireland and the UK, USA, Middle East, and Latin America, but is also very popular in countries such as South Africa and Australia.
Thrifty Car Hire
Thrifty was formed in 1958 as a private company. By 1989 it was purchased by the Chrysler company. Thrifty operate in over 68 countries where they rent new cars to travellers, business and corporates for holiday, leisure, insurance claims and even wedding car hire. Thrifty has a rewards program where you can get free days, faster pickups and VIP queues.
Minibus & Van Hire
Our Van Hire range includes 7,8,9 & 12 seater minibuses. In the USA we also have a range of larger vehicles including the popular Ford Clubwagon 15 passenger van. rental.
Motorhomes & RVs
Motorhomes and RV's are a popular choice for those on vacation. We have a massive selection of 2,3,4,5 & 6 berth Campers which are sure to impress with facilities including shower, bathroom, kitchen, TVs, and all the luxuries of home. One Way RV Rentals also available.
How to Rent a Car
Watch this video showing you how to book a car rental vehicle using our site.
Latest News
Hot Deals
We have negotiated some car rental deals with our suppliers to offer FREE GPS and Additional drivers for some locations. Make sure you take advantage of that!
Rent Without a Credit Card
Worried because you don't have a credit card? Don't stree! If you have a debit card with a Visa or Mastercard logo, we can show you how to rent a car without a credit card.
Only Going One Way?
Only need a One way rental car? That's fine, we have lots of vehicles to suit your needs.
Age Restrictions
If you plan to rent a car in the United States, there are restrictions if you are under 25 years old. Please check the young driver surcharges that may apply.
Inclusions
Be sure to check the inclusions in your rental - Things such as Unlimited mileage, Taxes and One Way Fees. If you require rental car insurance, our excess reduction policies will cover you.
Search for Vehicles >>