Best St Maarten Beaches - For Couples, Families & the Nudist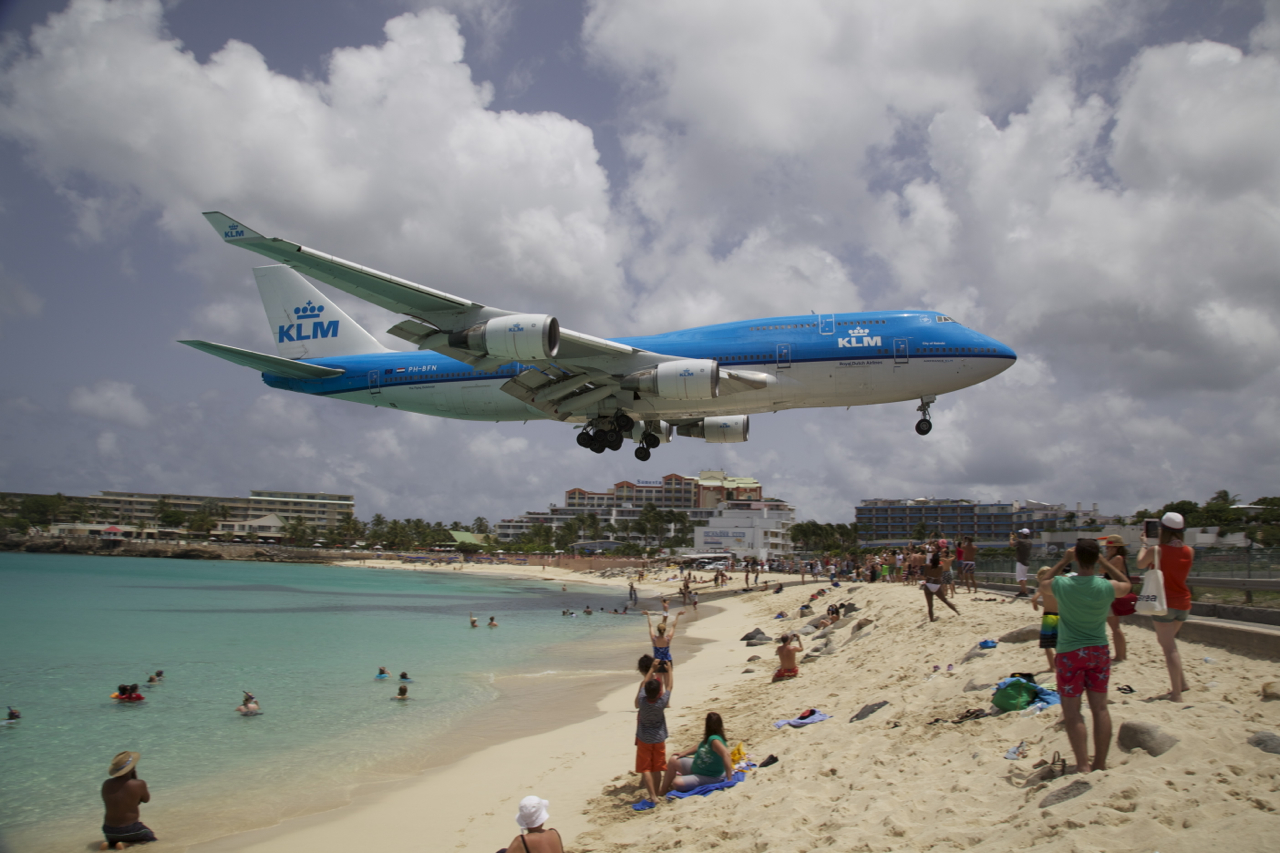 St Maarten - what an amazing little Island! Nestled amongst the islands of the Caribbean, this half French half Dutch island is full of amazing beaches for all tastes and interests. Below are our best beaches in St Maarten for Couples, Families and the naturalist!
The Family Beach (Dutch Side): Maho Beach
If you are after a bit of fun, while swimming at a beautiful pristine beach go no further than Maho Beach on the Dutch side of St Maarten. This beach however is not for the faint hearted. While swimming at this beach you will see a continuous stream of planes landing and taking off from nearby Princess Julianna Airport.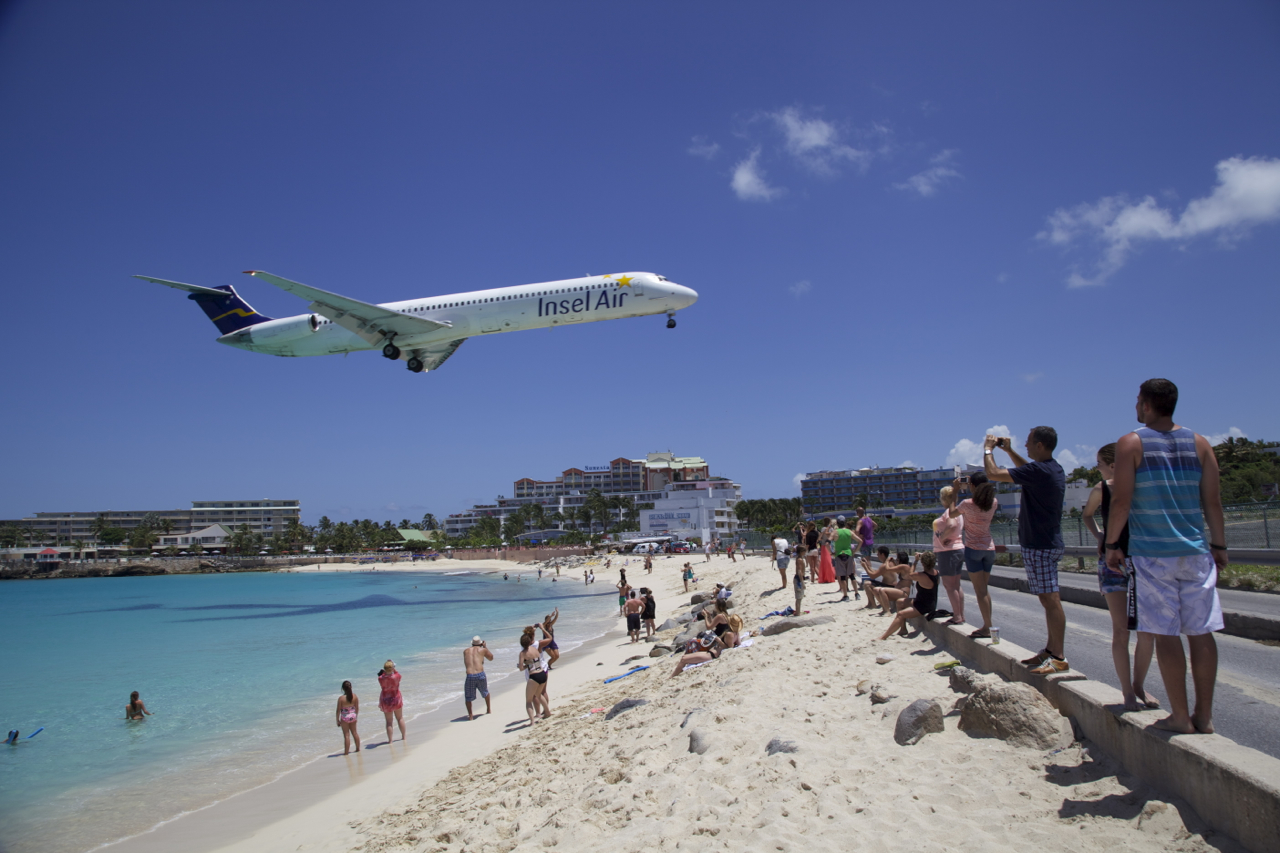 The kids will love this beach and plane spotting will become a game throughout the day. Before you go, be sure to check out the Flight Timetable to see what sort of day you are in for. For large aircraft sightings - the KLM 747-400's usually only land about three times a week, and Air France A340-300's land daily. Other airlines frequenting SXM Airport include American Airlines, Insel Air, Copa Airlines, Delta, Winair, LIAT, US Airways, United Airlines and other various light aircraft. Upon arriving at the beach, you could also check out the Flight list from the Sunset Bar Timetable Surfboard (see below)!
To see just how amazing this beach really is, check out this fantastic video of the KLM 747 landing right over the Beach. You may have seen clips similar to this on some shows like 'Amazing and Extreme Airport' shows.
The Family Beach (French Side): Orient Bay
Orient Bay is a great family beach in St Martin due to its long stretch of coastline and facilities for food and drinks. On the French side of the island, this beautiful stretch of water is always busy. Be sure to secure yourself a sun lounge and umbrella if planning on spending the day.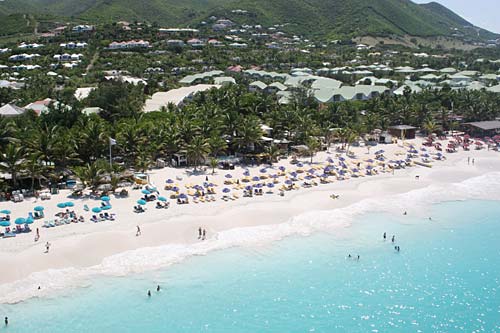 The Nudist Beach (French Side): Orient Bay (Nude Section)
If you are a little daring and wishing to shed all your inhabitions St Martin has a great Nude Beach. The French are never one to shy from a little nudity, so it's little wonder this beautiful beach is a busy place. Located next to the clothing optional Club Orient Resort this beach is usually filled with current guests, but also has alot of visitors visiting from other parts of the island and tourists on day release from their cruise ship. The Club Orient bar also on the beach has a great happy hour where 2 for 1 cocktails are served to your liking - whether you are nude or not!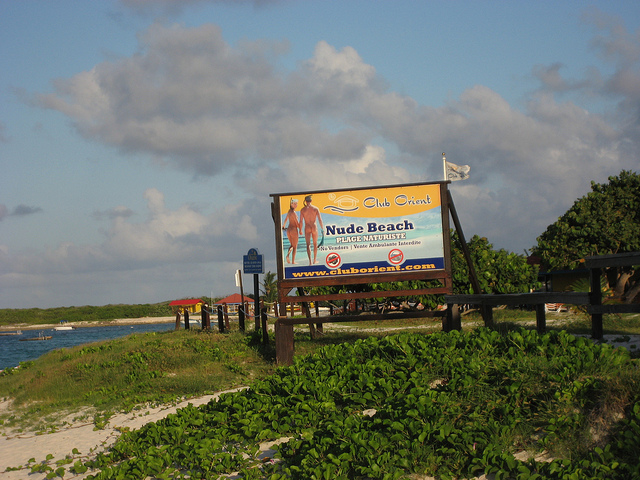 The Couples Beach (French Side): Grand Case / Petite Plage
Petite Plage beach is a little gem of a beach. Located in Grand Case next to the Grand Case Beach Resort this little beach is usually very quiet and a great beach to escape the crowds. For couples wanting to escape to a beach without lots of children, this beach is a great option.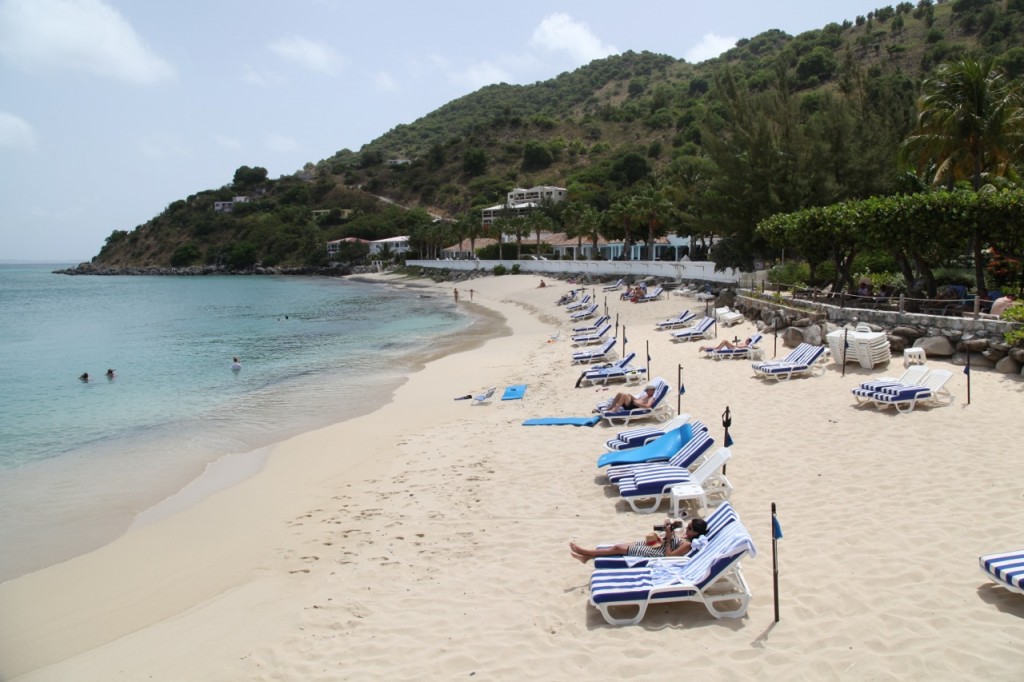 Parking may be a problem however so it may be best to park in Grand Case town and walk the small road up towards the Beach Resort. The resort also has a small cafe and bar for those wanting to share a champagne, cocktail or beer in this intimate little beach facing the island of Anguilla.
We love St Maartin so take your water, sunscreen and bathers and enjoy everything this little island in the Caribbean has to offer!
Search for Vehicles >>